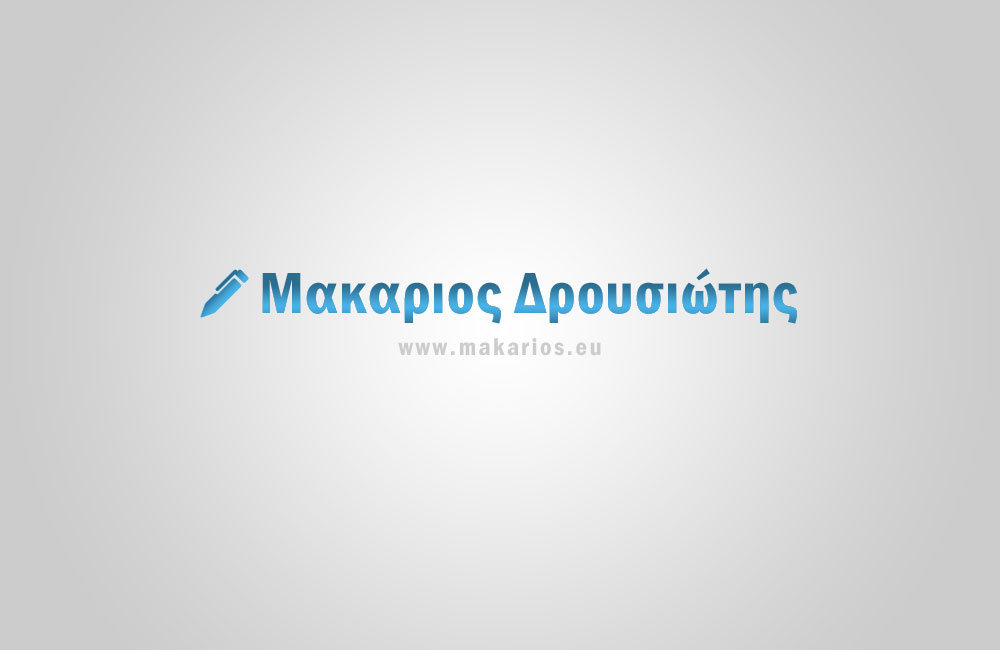 The content of my web page www.makarios.eu is available to the website visitors for personal use. The use or republication by any means is prohibited, unless the visitor has my previous written authorisation.
Copying or printing, part of the content is allowed only by the aims of study, exclusively for the visitor of the website, with the condition that the content will not be altered, degraded and/or used misleadingly.
Personal Data Processing
We value the users of Makarios Drousiotis website and their access to the service offered on it and we know your privacy is important to you. Accordingly we would like to inform you that by using the website you are accepting our code of practices.
We collect personal information from you when you provide it to us. We collect your name, mailing address, telephone number, credit card number and e-mail address.
Under no circumstances do we rent, trade or share your personal information that you provide us, we only use it for internal purposes and for providing customer support or for evaluating and improving the website.
Unless otherwise advised the use of this personal information maybe transferred to other websites and/or organizations related and linked to us and provided this is made clear to the user by the provision of links and banners to encourage the use of related or affiliated websites.
Due care should be exercised however by all our users to the policies of each site visited and we take no responsibility as to the outcome of the use of other associated sites.
Refund Policy
A refund of your current book(s) purchases would be granted upon receiving a written cancellation request of your order within a period of seven working days from the day the book(s) are delivered to you. You may return any unopened/unused book(s) within 7 days of receiving it, for a full refund.
We will refund your card, once we have received and processed the returned book(s). We cannot refund or exchange an opened/used book(s) unless was sent to you through our error.
Currency Conversion and Associated Fees
All the books prices available for sale are in Euros. When you purchase a book we will charge you a price in Euros. If your bank or a credit card company converts Euros to your local currency, the resulting price may fluctuate depending on the changes in the conversion rate. Your credit card company may charge you a fee for this service. We are not responsible for any fees that your bank or credit card company charges for performing currency conversion, conversion rate or changes in the conversion rate.
Revisions to the Terms of Use
We shall have the right at any time to change or modify this Agreement. You will be effectively notified when (i) we prominently display the revised Terms of Use Agreement on Makarios Drousiotis website (www.makarios.eu) ; or (ii) you are notified by any other means that would make a reasonable person aware of the new.